Essential React custom hooks ⚓ to super charge your components!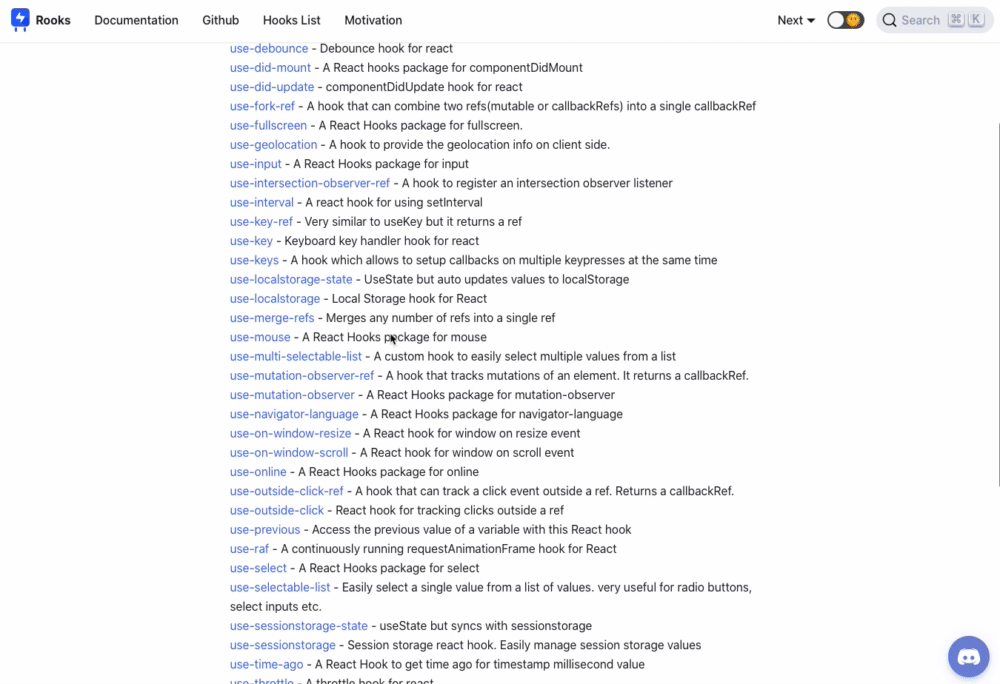 List of all hooks
Features
✅ Collection of 63 hooks as standalone modules.
✅ Standalone package with all the hooks at one place
✅ CommonJS, UMD and ESM Support
Installation
npm i -s rooks

Import any hook from "rooks" and start using them!
import { useDidMount } from "rooks";

Usage
function App() {
  useDidMount(() => {
    alert("mounted");
  });
  return (
    <div className="App">
      <h1>Hello CodeSandbox</h1>
      <h2>Start editing to see some magic happen!</h2>
    </div>
  );
}

Standalone Package
Package containing all the hooks is over here. - Docs and Npm Install
License
MIT
Contributors ✨
Thanks goes to these wonderful people (emoji key):