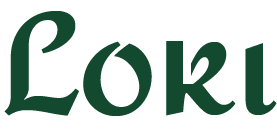 Vue UI Components built with Vuetify framework.
Installing 🛠️
Download the project using "git clone" command (or download the zip file and extract the project if you don't have git installed on your machine)
Access the project folder (usually loki)
Install dependencies via npm (npm install)
That's all!
Documentation 📖
To check out the docs, visit https://azinformatica.github.io/loki.
Issues 🐛
Whenever you find an issue, please let us know immediately at Issues.
Changlog 📋
Detailed changes for each version are documented in the release notes and on the blog.
Contributors ✨
Thanks goes to these wonderful people (emoji key):
This project follows the all-contributors specification. Contributions of any kind welcome!
LICENSE 🤝
Copyright (c) 2018-present Loki